Background & Experience: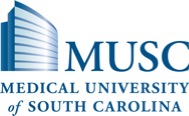 Assistant Professor - Department of Oral Rehabilitation
James B. Edwards College of Dental Medicine


Clinical Instructor - Eastman Institute for Oral Health




Founder
"Dental Care with a Difference"®, PC



President:
Sleep Focused Solutions, Inc.

Consultant
Consultant:
Vigilant Biosciences Inc.
Continuing Education Advisory Board Member
Dental Learning
Editorial Board Member
Dental Product Shopper
Speaker of the House
Academy of General Dentistry
June 2013 - June 2015 (2 years)

Trustee
The Academy of General Dentistry
July 2007 – June 2013 (6 years)
Board Member
Baden-Powell Council, Boy Scouts of America
2003 – 2011 (8 years)
President
Sixth District Dental Society
January 2004 – December 2004

President
New York State Academy of General Dentistry
1997 – 1998
Owner
John C. Comisi, D.D.S.
1983 – 2009 (26 years)

Northwestern University

DDS,
Dentistry
Member of Delta Sigma Delta - Dental Fraternity

Fordham University

BS,
Biology
Honors & Awards
Master: Academy of General Dentistry
Fellow: International Academy of Dental Facial Esthetics
Fellow: Academy of Dentistry International
Fellow: American College of Dentists
Fellow: Pierre Fauchard Academy
Fellow: International College of Dentists
New York State Academy of General Dentistry Meritorious Service Award Recipient
Silver Beaver Award - Boy Scouts of America