"Energize Your Dental Practice with Karen and John Comisi" Karen L Comisi, CDA, RDA, FADAA John C Comisi, DDS, MAGD

Are you finding it more challenging each day to get your practice "on track"? Have you and your team lost its energy? Then its time to recharge with the Energy2 Group. Karen and John Comisi formed this group to share their combined 50+ years of personal experience and knowledge of the most current concepts in dentistry in this presentation. They have seen and experienced it all. This is THE course for the entire dental team. Karen and John will present a unique, interactive and dynamic course for today's dental team. In this course you will learn what you need to know to survive and flourish in this often-challenging time. Materials, technics, procedures, regulations, infection control, office systems and flow will be discussed in a matter of fact, honest and dynamic and entertaining way. It will help the entire dental team; doctor, assistant, hygienist and front office become an effective, dynamic and successful dental office. Learning Objectives:

The new patient experience, and how to "wow" your patients.

Marketing ideas for your practice, effective scheduling and achieving productivity goals.

Review the upcoming trends in dentistry and how they will affect your practice.

Importance of infection control and hazard communication standards in your office.

Discuss the materials, techniques and technologies you need to incorporate into your practice today.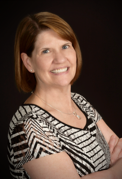 Karen L. Comisi, CDA, RDA, FADAA
Over the past 30 years, Karen has held almost every staff position in the dental office, with the exception of dentist and dental hygienist. She has been an orthodontic dental assistant, oral surgeon dental assistant, general dentist assistant, front desk and insurance coordinator and is currently the Practice Administrator and CFO for "Dental Care with a Difference"®, PC.
She is one of the first licensed, registered restorative function dental assistants in New York State and is a founding member of the Southern Tier Dental Assistants Society. She has been appointed to and serves on the NY State Board for Dentistry and serves as a board member on the Dental Assistants National Board (DANB). Karen is a member of the American Dental Assistants Association, the American Association of Dental Office Managers, the Organization for Safety & Asepsis Procedure (OSAP), the American Association of Dental Boards (AADB) and is an affiliate member of the Academy of General Dentistry.
John C Comisi, DDS, MAGD
Dr. Comisi has been in private practice in Ithaca, NY since 1983, and is President and CEO of Dental Care with a Difference®, PC, where "Knowledge Brings Health"®, and a Clinical Instructor in Dentistry at the University of Rochester School of Medicine and Dentistry.
A graduate of Northwestern University Dental School, he received his Bachelor of Science in Biology at Fordham University. He is a respected Key Opinion Leader, author, speaker and consultant who contributes regularly to the dental literature in such Journals as General Dentistry, Compendium of Continuing Dental Education, Dental Product Shopper, Mentor Magazine, Dental Products Report, Dental Economics, Dentistry Today, CE Cosmetic Dentistry, Oral Health Journal and Inside Dentistry.
He is an Editorial Board Member for Dental Product Shopper magazine, an Editorial Advisory Board of Dental Products Report and a member of the Continuing Education Advisory Board of Dental Learning, He is a member of the Academy of General Dentistry, the American Dental Association, the American Society for Dental Aesthetics, the National Dental Practice Based Research Network (NDPBRN) and the American and International Associations for Dental Research.
Dr. Comisi is a Master of the Academy of General Dentistry, and holds Fellowships in the Academy of Dentistry International, the American College of Dentists, the Pierre Fauchard Academy and the International College of Dentists.
Karen and John's practical approach to the trends in dentistry has made them a much sought after speaking, author and consultant team in the dental industry. They bring a passion and a knowledge base in a witty and lively style that is refreshing and sincere.