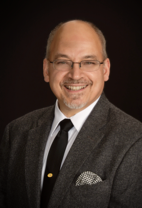 John C. Comisi, DDS, MAGD
607-351-7655
jcomisi@jcomisi.com
About Dr. Comisi
------------------------------------------------------------------------------
Dr. Comisi practiced dentistry successfully in Ithaca, NY for 35 years before relocating to South Carolina to join the faculty at the Medical University of South Carolina James B. Edwards College of Dental Medicine, where he is an Assistant Professor and Course Director for the College's Operative II Course and the Chair of the Dental Materials Committee.

He was the Founder of Dental Care with a Difference, President and CEO of Sleep Focused Solutions, Inc. A graduate of Northwestern University Dental School, he received his Bachelor of Science in Biology at Fordham University. He is a respected Key Opinion Leader, author, speaker and consultant who contributes regularly to the dental literature in such Journals as General Dentistry, Compendium of Continuing Dental Education, Dental Product Shopper, Mentor Magazine, Dental Products Report, Dental Economics, CE Cosmetic Dentistry, Oral Health Journal, Dentistry Today and Inside Dentistry.

He is an Editorial Board Member for Dental Product Shopper magazine and a member of the Continuing Education Advisory Board of Dental Learning. He is a member of the National Dental Practice Based Research Network (NDPBRN), the International and American Association of Dental Research, the Academy of Dental Materials and the American Academy of Cariology the American Academy of Dental Sleep Medicine, the American Sleep Breathing Academy. Dr Comisi is also on the Scientific Advisory Board for the Dental Biomaterials Science and Research Group.

Dr. Comisi is a Master of the Academy of General Dentistry, and holds Fellowships in the Academy of Dentistry International, the American College of Dentists, the Pierre Fauchard Academy and the International College of Dentists.

His practical approach to the trends in dentistry has made him a much sought after speaker, author and consultant in the dental industry. He brings a passion and a knowledge base that is refreshing and sincere.
Dr. Comisi offers half-day, full-day and multi-day lectures, including custom courses and hands-on workshops.
Dr. Comisi has previously lectured at and for the following organizations and groups:
Academy of General Dentistry National Meetings, Greater New York Dental Meeting, Texas AGD, New York State AGD, Yankee Dental Congress, Maryland AGD, South Carolina AGD, Pennsylvania AGD, Michigan AGD, JDIQ (Montreal, Canada), Michigan Dental Association, Big Apple Dental Meeting, Greater Long Island Dental Meeting, Alabama Academy of General Dentistry, Patterson Dental Customer Appreciation Days (Pennsylvania), North Carolina AGD, Houston AGD, Wisconsin AGD, National Dental Association, Illinois AGD & South Illinois University Dental School, Ontario AGD, Mississippi AGD, Columbus Dental Society, Hawaiian Dental Association, Golden Study Group, Academy for Sports Dentistry, New York County Dental Association, Ohio Dental Association, American Society for Dental Aesthetics, Dental Hygiene Association of the State of New York, 3rd & 4th District Dental Societies of NYSDA, the Washington Academy of General Dentistry, AGD Region 1, Southwest District Dental Association, JADA Live, Humboldt Del Norte Dental Society, Punjabi Dental Society, Manitoba Dental Association, Greater Philadelphia Valley Forge Dental Conference, University of California San Francisco-Fresno, Connecticut State Dental Association, Onondaga County Dental Society, Second District Dental Society and the American Student Dental Association, the Oneida Herkimer County Dental Society, the Delaware Dental Society, the Eastman Institute for Oral Health, the Medical University of South Carolina - Department of Oral Rehabilitation, The International Conference on Dentistry and Oral Health, The Central European Dental Exhibition, the Indiana Academy of General Dentistry, AGD Region 5, the New Jersey Dental Association, the South Carolina Public Heath Care Association, the Health Choice Network, the Coltene North American KOL Symposium, the Biomaterials and Novel Technologies for Healthcare Conference (BioMaH), 7th Scientific Day of Operative Dentistry - Mansoura University,
Carolina Section of the American College of Dentists.

Please review the course titles and descriptions on the following pages.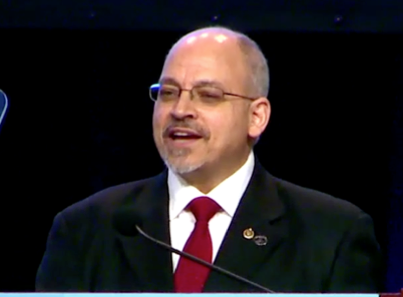 Reviews
SIU School of Dental Medicine
I just wanted to thank you for the most excellent seminar at SIUSDM. Everything that you did was perfect. The program that you presented to us was like no other. It was very beneficial to all practicing dentists. I just finished all of the evaluations. There were lots of kudo's. Your overall evaluation score was 4.90 and that includes your wife, and assistant, Karen, listed as "a big help". I was totally impressed, along with the Dental School Faculty, with the quality of the program. I hope to listen to you both again soon.
Susan B-Bishop, DMD · Central Illinois AGD Program Chair SIU School of Dental Medicine.

T
exas Academy of General Dentistry
Course Title: The Glass Ionomer Revolution
Speaker Evaluation
Overal Course Evaluation: 5
Overall Speaker Evaluation: 5





Thank you for a great event! I've gotten excellent reviews from the attendees. Thank you again.
Sincerely,
Christy Gajewski
Wisconsin AGD





John, Thank you for coming to Columbus and sharing your knowledge. The group loved your program.
Dan Ward, DDS
Program Chair, Ohio Dental Association.





Hello John,
Thank you for literally going the extra mile to present for us! The feedback for your course was excellent.
All in all it was a very successful conference and it was great having you as a part of it!
Warm regards,
Michele J. Rase, CDA, RDH, BS
President, Dental Hygienist's Association of the State of New York





"Dr. Comisi gave me great insight this past Friday and I am energized to revise my business model!"
Dr. Gregory L, participant in Albany, NY lecture




"Enjoyed your class in Lake Charles! So much information! I don't know how you remembered all of it! Thank you! "Patty C., participant at the Southwest District Dental Association




"Thank you for an excellent presentation!" Dr. Gary H, JADA Live Presentation participant.




Thanks for sharing your information at the HDNDS meeting! Dr. Dawn P participant at Humboldt Del Norte Dental Society presentation.




Dr. Anthony T, participant at the Punjabi Dental Society presentation on 10/25/15 states: "Excellent info that I received in the course. Highly recommended!" Dr. Keith N. also stated: "great seminar in Hayward CA!"





Dr. Prashant P. stated: " Dr. Comisi's lecture on minimally invasive dentistry was educational and well presented"